Welcome to Strathallan Golf Club Inc

.
Do you know any non-golfers who wants to have a go at golf?
Maybe a family member or friend.
Kevin Quigley is looking for 3 or 4 people who have never played golf before.
Free Basic Lessons – Friday 5th February starting at 11am at
Strathallan Golf Course
Contact Kevin: 0413 598 949
Commencing in February - June 2021 the Club's resident golfing Professional (Kevin Quigley) is offering the following clinic opportunities for Juniors: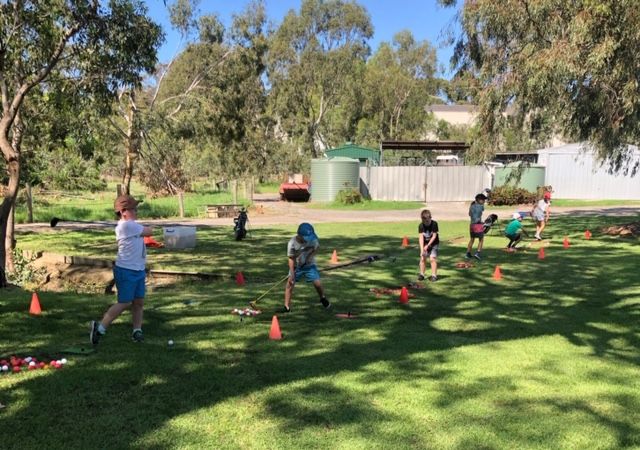 THE STRATHALLAN GOLF CLUB
Strathallan Golf Club welcomes you and invites you to enjoy a game of golf on our picturesque Golf Victoria affiliated 9 hole (with 18 different tees) , Par 68 course; which for almost 60 years has been one of northern Melbournes best kept secrets, providing recreational facilities to Members and the local community.

Set amongst the natural bushland of the Gresswell Habitat Link, the Strathallan Golf Course is conveniently situated in the North Eastern Region of Melbourne, less than 16 kilometres from the city, with easy access to public transport.

The course is carefully laid out to follow the natural contours of the landscape, and offers a challenging 5003 metres of fairways, bunkers and greens, demanding careful strategic thinking to negotiate the natural hazards.

The natural wooded grassland area in which the course and Club is located also provides a natural haven and home for an abundance of bird life that include a variety of ducks, parrots, cockatoos, corellas, herons and the occasional hare, fox and kangaroo.